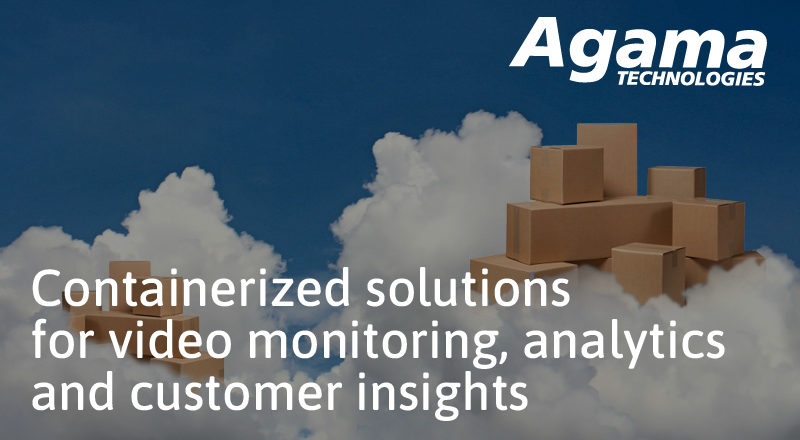 Agama Technologies first to offer containerized solutions for video monitoring, analytics and customer insights
3 May, 2018
Agama Technologies, the specialist in video service quality and customer experience, today announces the launch of a fully containerized solution for monitoring, analytics and customer insights. This new functionality will be showcased at TV Connect, Digital Transformation World, ANGACOM and IBC.
The continuous evolution of OTT and other video services increase demand for flexible deployments and operations. Agama's solutions now offer full support for cloud-based and containerized services throughout the operator's production environment. These cover virtualized in-house deployments as well as public cloud environments, such as AWS and GCE.
"Today's market requires any vendor to be at the forefront of cloud and virtualization" says Johan Görsjö, Agama director of product management. "We are proud to introduce container-based support for our products that enable operators to efficiently and quickly deploy systems in any environment; cloud, on-prem or any combination, to support customers wherever their video services are created and consumed".
Containers allow for efficient use of computational resources: they provide fine-grained scaling and deployment of services instead of monoliths, as well as reduce dependencies between components. This lowers cost, reduces risks and increases operational agility for DevOps teams.
All Agama software has the possibility to deploy in container environments, such as Docker. The solution has extensive automation features, enabling systems to be automatically deployed and configured using the orchestration tool of the operator's choice, such as Ansible or Chef – all to fully realize the potential that containers give.
Agama will showcase their containerized solutions at the following events during 2018:
TV Connect, May 9-10, Olympia, London
Digital Transformation World, May 14-16, Acropolis, Nice
ANGACOM, June 12-14, Koelnmesse, Cologne
IBC2018, September 14-18, RAI, Amsterdam
About Agama Technologies

Agama Technologies specializes in empowering video operators' business processes with awareness that can drastically lower operational costs and improve customer satisfaction. With extensive experience and an industry-leading solution for monitoring, assurance and analytics of video service quality and customer experience, Agama helps operators to implement a data-driven way of working to assure optimal service quality, improve operational efficiency and increase customer understanding.
The company is based in Linköping, Sweden, and is privately held.
All trademarks are property of their respective owners.